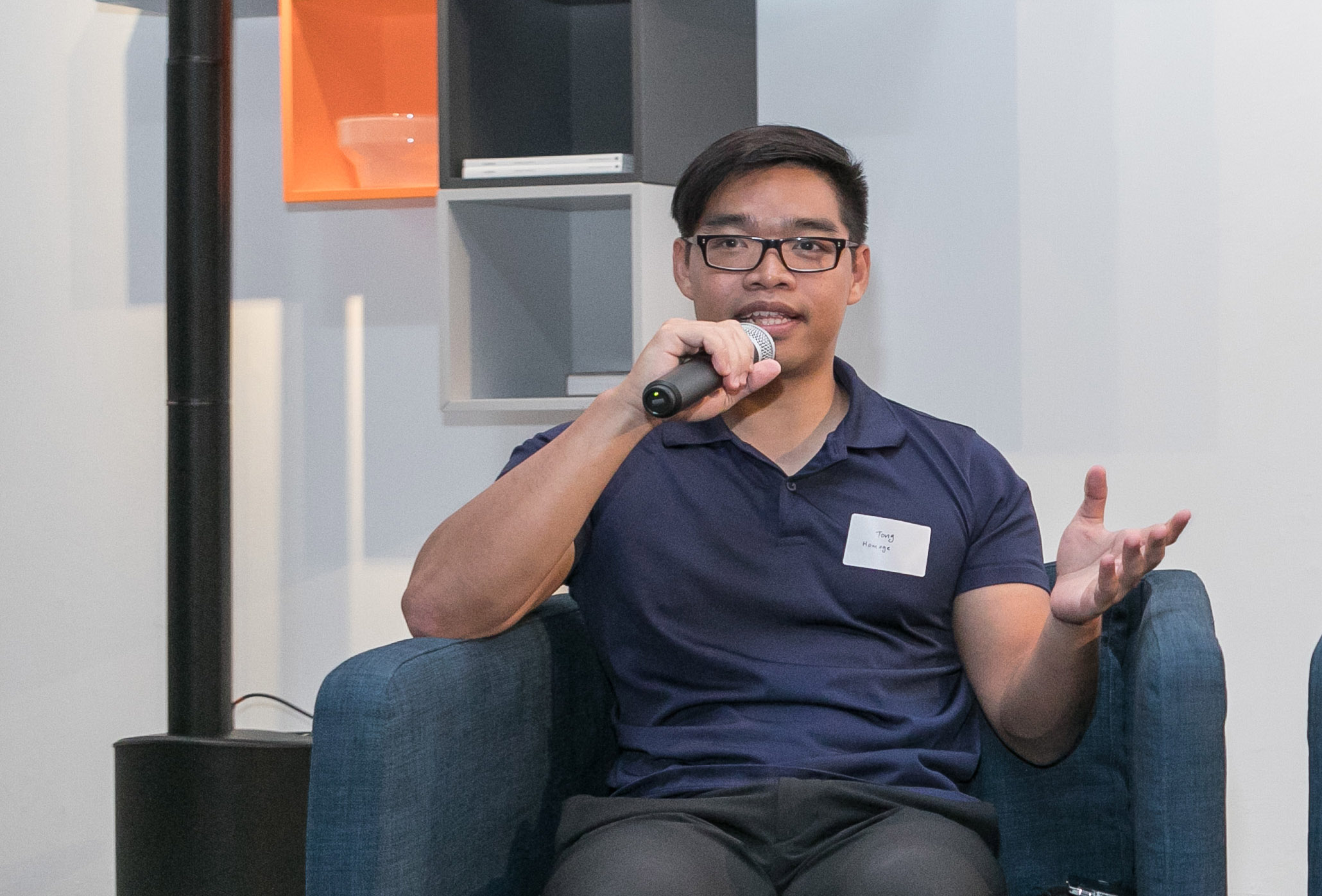 Alumnus Tong Nhat Duong (BSC (IS) 2017) is a social entrepreneur and startup mentor/advisor. He co-founded Homage, a social enterprise and raised US$1.2 million in seed funding from established VCs and angel investors in Singapore. Currently the Advisory Board Member of SMU Social Impact Accelerator, and mentor for the social enterprises under the programme, Tong is committed and passionate about using techonology and innovative product design to maximise social impact. Here he shares his challenges faced in his entrepreneurship journey and inspiration behind his social enterprise.
You graduated from SMU in 2015. How was your SMU experience? Share with us your career journey since graduation.
The SMU experience was very enriching and SMU has opened many doors for me. With the tremendous support from SMU Institute of Innovation & Entrepreneurship (SMU IIE), I had the chance to start my own business. The support received was really significant to me especially during the early stage of my start-up. I have been working in my own company since then for almost three years.
Tell us more about the company you co-founded called Homage. How did the inspiration behind Homage come about?
I founded Homage which is a complete solution that combines technology and the best care professionals to enable seniors to age in place with grace, joy and dignity. The idea stemmed from my personal experience. It was during the period that my family was taking care of my grandmother who suffered from diabetes that I experienced first-hand how stressful it was for my family to handle caregiving responsibilities. It was almost like a full-time job. This motivated me to start Homage as I feel that this problem is faced by many families as well. I was really passionate about the possibility of using technology and innovative product design to help bring joy to people as they age.
Was it your dream to start your own business? How did you go about establishing Homage (funding, finding the right partners, obtaining licenses etc.)?
I have always wanted to start a sustainable business that can create a positive impact on society. Initially, I didn't have any experience with elderly care, hence I took on various opportunities to learn more about caregiving for seniors. I volunteered with Meals-on-Wheels, where I delivered meals to seniors who live alone and require assistance. We also partnered with eldercare non-profit organisations to provide care to low-income seniors.
What were the challenges faced in the initial period? How did you overcome them?
One of the challenges was the lack of capital to grow the business. To overcome this, I entered different competitions and applied for various grants. We managed to secure for Homage over S$270,000 start-up grants from Singapore Ministry of Health Holdings, DBS Bank Foundation, and Singapore Centre for Social Enterprise. With these initial funding and support, we were able to grow the business to the stage that is ready for further fundraising from Venture Capitals. We successfully raised $1.6 million in seed funding from US-based 500Startups, early-stage VC firm Golden Gate Ventures, and seed investor SeedPlus.
What are the highs and lows that you have experienced during your entrepreneurship journey? What motivates you to continue down this entrepreneurial path?
It is definitely most encouraging to see our services enabling seniors to age at home with comfort and dignity, and still staying close to their loved ones. I also value the friendships that I have made with other entrepreneurs from SMU IIE. We developed a strong bond through surviving the hardships of starting a business together. During the hard times that I faced, it was the support from these entrepreneur friends that enabled me to overcome the many challenges and to continue pursuing my passion.
What do you consider are important traits entrepreneurs should possess to be successful?
From my personal experience, I think the most important traits are tenacity and flexibility. Starting a business is an ultramarathon, and entrepreneurs definitely have to be able to live with uncertainty and push through many obstacles for years on end. Flexibility is essential for entrepreneurs to constantly respond accordingly to the ever-changing market conditions.
What advice would you give to students and alumni thinking of taking the entrepreneurship road (such as the types of business to enter into, selection of partners, etc)?
It is very crucial to identify the product-market fit early before launching a business full-scale. This is to ensure that entrepreneurs avoid the mistake of committing resources and time on building something that people might not want.
You were a speaker in the recent SMU Transit (Social Impact Series) for graduating students in SMU on the topic of "Discover and Create Social Impact". Give us a brief summary on what you shared?
I was sharing about my journey of starting Homage and the different ways to create social impact. I gave insight about how to start a social enterprise that has a viable business model, and at the same time, creating a positive impact on certain group of beneficiaries. Together with the other speaker, Ms. Anthea Ong, we discussed how each person can play a part to give back to society through small and incremental efforts within his/her own capacity and skillset.
What advice would you give you students and fellow alumni about making meaningful impact in today's society?
I think one should really identify what cause he/she is interested to pursue (e.g. helping the elderly, education for the underprivileged children or enabling people with disability). After that, he/she can join a non-profit that specifically devotes to such causes and look for different ways to contribute. Over time, he/she can become a long-term advocate of such non-profit organisations and help even more people in need. Of course, one can also choose to start a sustainable social enterprise that has the potential to create great impact to society.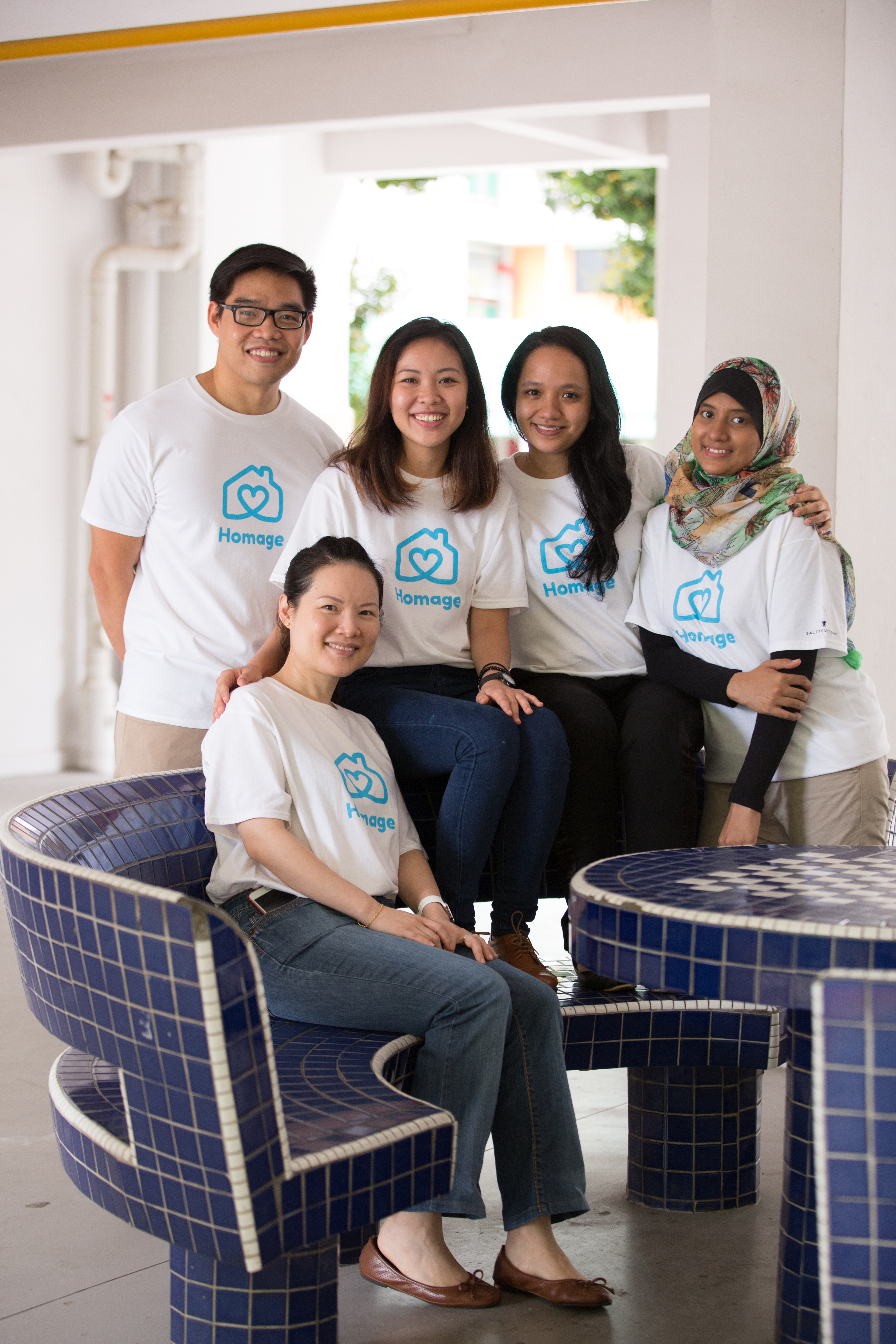 Last updated on 17 Oct 2017 .