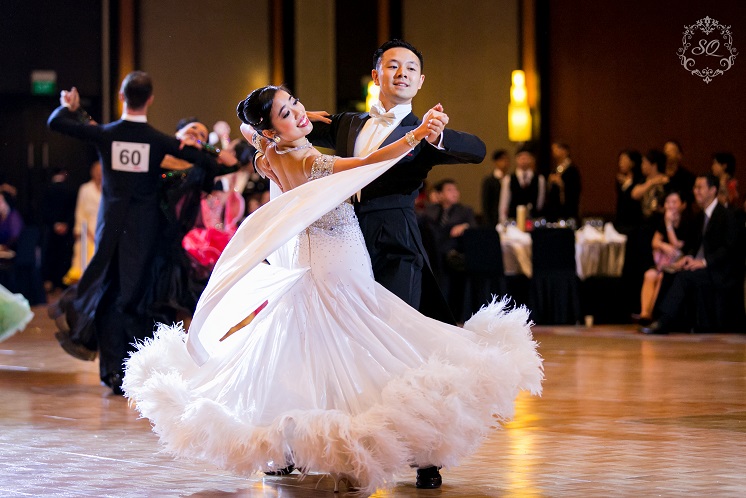 Soon Kian Yong (BBM/BAcc 2012) and Yap Zhi Xin (BBM/BSc (Econs) 2011) met in SMU as dance partners pursuing their love for ballroom dancing. To ensure that the dancing never stops, they became partners for life! Together the dancing duo have won multiple awards at local and international dance competitions. Despite their hectic work and dance training schedules, they continue to volunteer their time coaching their ballroom dancing juniors in SMU. To maintain a cohesive alumni ballroom dancing community, they decided to set up the SMU Ballare Alumni Group this year. Hear from the duo as they share how they have benefited from experiences beyond the classroom.
You both graduated from SMU in 2011 / 2012. Share with us your SMU experiences? What was most memorable about your education at SMU? Has it done anything to groom your character and values? Which aspects?
ZX: The most memorable part of my SMU life is the student life and extra-curricular activities. I spent a large part of my time trying various clubs in year 1 and subsequently Ballare. There are plenty of opportunities for students to experience different aspects of student life, and to explore different areas of interest.
KY: Similar to Zhi Xin, my most memorable part in SMU was student life which for me was made up mostly by extra curricular activities with various clubs in year 1 and eventually focusing on Ballare.
I had the opportunity to participate in numerous activities such as a variety of sports, SMUX activities or organising various events like OCIP, FTB camp, Asoc camp and many others. These experiences may just be seen as fun at the time but on hindsight there has been numerous life lessons and self-discovery moments drawn from these experiences that has shaped me into a more aware and well rounded person.
What are you currently doing in terms of career? How did your SMU experience inside and outside the classroom prepared you for the working world?
ZX: I am in the business development team for a fintech startup that is creating an exchange for trading diamonds. The well rounded and cross-disclipine education that SMU provides really comes in useful for roles in small companies where you are expected to take on a variety of roles and responsibilities from business to accounting and law. The projects and presentation work done in SMU is also quite representative of the kind of work to expect in the working world.
KY: I am currently in between jobs having concluded a 5-year stint with ExxonMobil as a HR business partner and will be joining NUS as a HR Manager in the partnering department.
Being part of the leadership team of the newly founded Ballare, we were tasked to nurture the club. The most important aspect of growing a young Ballare was to attract, retain and develop members and grooming future leaders of the club. This developed my soft skills and leadership skills immensely. It has also cultivated my passion and interest not only in ballroom dancing but also in people management. Ballare had definitely played a huge part in my career choice in Human Resources and has indeed positioned me well to kick start my career in this field.
Share with us your career journey since graduation. What were the highs and lows? How did you overcome the challenges faced to get to where you are?
ZX: I spent 4 years in banking after graduation and moved on to a business development role at a startup. The high was probably landing a job at an international bank during final year. It was a great honour and learning journey to have started off my career in a reputable firm. I wouldn't say I have been through any lows yet as we are still pretty young in our careers and there is still a lot to learn, but the closest would be coming to a point after a few years where you start thinking about what you want for a career in the long term.
KY: Similar to Zhi Xin, the high was probably the opportunity to learn and growth with one of the biggest companies in the world with very well-established HR practices.
In any career there will be some things that don't go as you have hoped for or planned for, and on top of that there will be many other stuff from your personal life that are screaming for your attention that are important as well. How I like to approach these is always remember to be patient, to be yourself and to treat people with respect, and always remember that life is a marathon, not a sprint, so I pace myself.
You were both in SMU Ballare in SMU and now in the first Executive Committee of the SMU Ballare Alumni Group. How did your passion for dancing come about? How has dancing helped you in your SMU student journey or in your career?
ZX: Ballare was the first ever form of dance I've tried. I had always been attracted to the elegance of ballroom dancing so I made a beeline to the registration booth at Vivace once I saw the emailer.
I think dancing is a great sport to develop grit, perseverance, character and discipline. It takes a lot of time and effort to hone your skills in dance and that same mentality can be applied to anything else. It also taught me to manage my time well and prioritise what is important in my student and working life.
KY: I was actively involved in competitive team sports, especially volleyball, almost all my teenage life and that journey has developed me greatly. And when I reached my 20s I converted to ballroom dancing and what I realised was the lessons from team sports is directly applicable to competitive ballroom dancing, and probably also applicable to anything that's worthwhile in life. Elements like teamwork, communication, and pure dedication to the mastery of the craft through the continuous pursuit for knowledge, technique and ultimately practice, practice, practice.
What inspired you all to kick start the SMU Ballare Alumni Group? How's the Group doing since its launch late last year and what are the plans for its future?
ZX: For us, forming the Ballare Alumni Group was a very logical thing to do as it is something we are already doing all the time, and provides us an additional platform to connect with old friends who have joined SMU Ballare at some point. We are always happy to bring these friends back to dancing and share our love for the sport!
KY: it was a natural next step to house and provide for the 6 batches (and growing) of Ballare members who have since graduated.
There is already an existing community where many of them are attached/engaged/married to each other. In fact, we already have two Ballare babies. Many are also still dancing competitively, socially and even choreographed and performed for Ballare productions and performances.
This community of Ballare alumni has leveraged significantly on the support from SMU AA and OAR to reconnect with other ballare alumni members, to connect across the alumni and existing batches to expand and further strengthen this Ballare community. We currently have regular social dancing events and have recently added weekly dancing venues for members to practice and conducted dance classes for members new to ballroom dancing. We have also recently partnered with Ballare to conduct waltz classes for faculty and staff.
Our future plans are to continue to engage and be actively involved in the development of Ballare members and alumni members, and possibly look to introducing ballroom dancing across to the SMU community.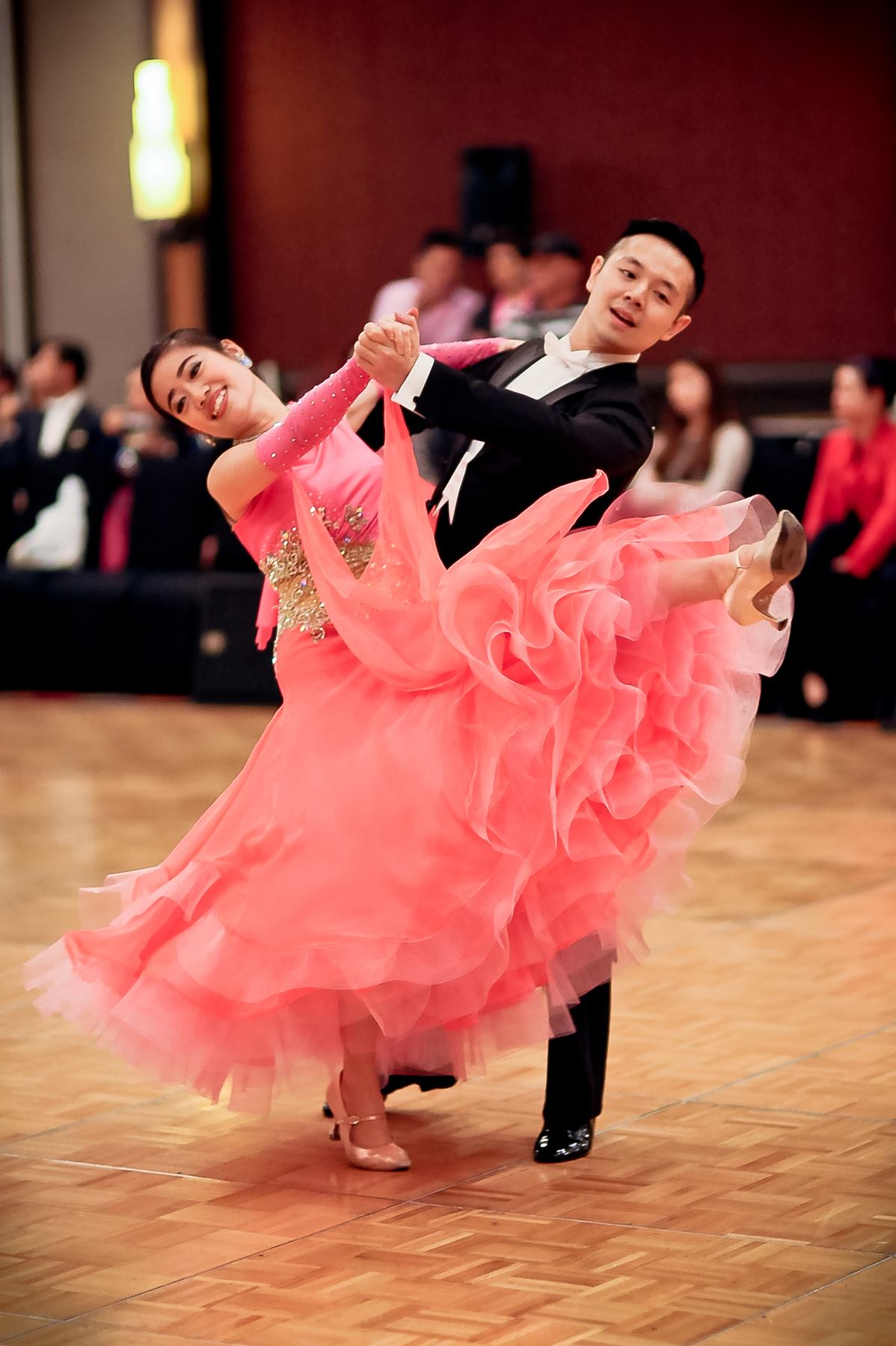 You both recently won a ballroom dancing competition, tell us more about it? How do you feel about the win? What inspires to you to continue dancing?
ZX: We take part in various competitions locally and internationally in the Amateur category. Competitions for us are no longer about winning or losing, but more about improving our skills. When results become the end goal of all that you do, you're bound to be disappointed as results may fluctuate depending on your competitors, judges, etc. The best way to stay focused is just to compete within yourself and strive to improve your skills, which will ultimately reflect in your results.
What inspires us to continue is knowing how there's so much more knowledge to gain in dancing. One can never say you have mastered it all as there's always someone else better or more experienced. Watching and participating in international competitions also makes us realise how much more work we have to do as the international standards are a lot higher than in Singapore
KY: Ballroom dancing has become a lifestyle that is intertwined and an integral part of our lives.
Results at competitions can be a source of motivation and pride if the results are in our favour but ultimately what's important to us is how well we have performed by our standards and progressed compared to our previous competition. Unlike most other sports, the nature of ballroom dancing adjudication is subjective. Hence a clear distinction between results and performance for each competition is important in our development journey as ballroom dancers.
We are constantly looking to improve ourselves and push ourselves further by competing at various levels of competition internationally and also by teaching and coaching others where we have the opportunity to strengthen our own fundamentals as we diagnose others' problems and facilitate their learning.
Both of you have been actively giving back to SMU through coaching and mentoring students through dance. How do you feel about volunteering and contributing to the University?
ZX: We are both happy to share our experiences and advice with our juniors as it was something I would have wished to receive when I was a student as well. Often students may not know the full picture of working life or a particular career path so hearing from someone who has the relevant experience is very valuable.
KY: Ballroom dancing has a lot of synergy with our wellbeing, lifestyle and social community, plus the fact that we have benefited greatly from SMU, it's the most natural way of paying it forward to others who see value in what we can contribute most.
What advice would you give to SMU students embarking on their student journey at SMU?
ZX: Life is so much more than just academics. When you look back on your time in SMU after graduation, I hope you will have beautiful, diverse experiences in student life, activities and friendship to reminisce on because these would be the things that shape your personality and character in life.
KY: challenge yourself outside your comfort zone and you'll be surprised what you can learn about yourself. And always reflect and apply lessons learnt to other aspects of your personal or career life, you will find that lessons learnt from one aspect of your life are applicable to many other aspects or stages of your life.
Any life or career advice to fellow SMU alumni?
ZX: Live everyday with passion. As cliche as it sounds, I find my passions being very strong driving forces in the decisions I make in life. Finding something that you will gladly commit your heart and soul to is a liberating feeling that helps you see what is important in life. I also firmly believe that everyone can pursue their passions and interest outside of work. Start small and slowly and you're bound to be able to make something out of it! Learn for the enjoyment of it and you'll find that one day it brings you returns your never expected.
KY: Similar to what I mentioned above about overcoming challenges - always remember to be patient, to be yourself and to treat people with respect. life is a marathon, not a sprint, so pace yourself.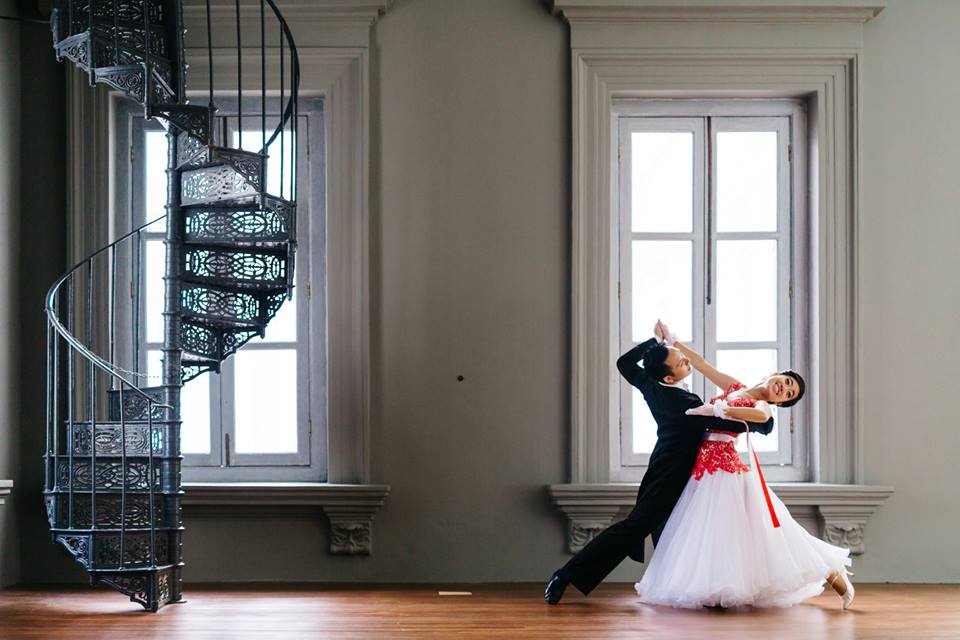 Last updated on 15 Jun 2017 .