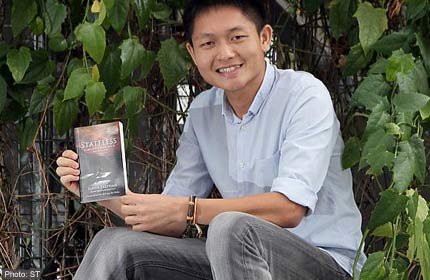 Alumnus Sanva Saephan spent his early years in a refugee camp in Thailand and overcame the odds to pursue an education which eventually led him to SMU School of Accountancy. After graduation, Sanva remained deeply committed to improving the education of the Laotian community. He wrote two books to raise funds to build a primary school and a vocational training centre for the less fortunate women in Laos and was an invited speaker for the TEDxLaneXangAve Changing Currents event in 2016. Today, he runs Yaonoy Center, an educational social enterprise, to provide an affordable language enrichment class to students of any background. Here's his story...
You spent your early years in a refugee camp in Thailand and overcame the odds to pursue an education which eventually led you to SMU School of Accountancy. Could you please provide us with a brief account of your experiences, leading up to your education at SMU? What made you choose to study in SMU?
I attribute my success today to various people whom I have had the privilege to meet. When I was at the refugee camp in Thailand, I was given lots of help by the UNHCR and various NGOs. It was through them, and with the assistance of the Laos government, that my family was able return to Laos, my parents' birthplace which they had missed dearly.
While in Laos, I struggled to find my identity as my ethnic group was considered a minority, and I was not able to speak Lao. However, I struggled hard to blend in, and conscientiously learnt Laos culture. I was blessed to eventually be awarded the Lao-Kumamoto Scholarship to study in Vientiane. It was in Vientiane that I realised the importance of English, and found various ways to improve my English. On weekends, I would loiter around tourist locations for a chance to practise the language.
When I saw an announcement about the ASEAN scholarship in the newspaper, I applied and was fortunate to be given a scholarship to study in Singapore. I did my 'O' levels and 'A' levels in Xinmin Secondary School and Meridian Junior College respectively, before studying in SMU.
I was offered a place in NUS, NTU, and SMU; I chose SMU because of its emphasis on out-of-classroom experience. There was really little point in studying theories which were not relevant to the real world. I also loved the fact that many modules in SMU were accompanied by project work and presentations. Moreover, SMU's School of Accountancy was well recognised.
Share with us your SMU experiences? What was most memorable about your education at SMU? Did it contribute to grooming your character and values? Which aspects?
What I like most is SMU's holistic educational approach with broad-based curriculum and strong focus on social responsibility. Even though I was from the School of Accountancy, I was able to study some interesting elective courses, which have been very beneficial in my work.
After graduation, you remained deeply committed to improving the education of the Laotian community. You wrote two books to raise funds to build a primary school and a vocational training centre for the less fortunate women in Laos. What inspired you to do so? Were there any challenges faced? How did you overcome them?
I owe much of what happened in my life to UNHCR, the Lao-Kumamoto Scholarship and the ASEAN Scholarship, as well as to the wonderful teachers and friends whom I had the privilege to know in Singapore. Without these organisations and people, I would not have come this far. So, it is natural for me to give back to society for what I had received. Moreover, I feel that no deserving Laotians should be deprived of an education. Hence, I do my humble part to help in any way possible.
In terms of challenges, there were no major ones; only minor ones such as in time management. When I was writing the books, I was working full-time, so sometimes I had to stay up late to finish writing. I was very blessed to have my teachers and friends assisting me with editing and proof-reading. That expedited the whole process.
Share with us your career journey since graduation. Tell us more about Yaonoy Center, an educational social enterprise, to provide affordable language enrichment classes to students of any background. What is your motivation behind this enterprise? How did you go about setting it up?
I worked at Credit Suisse immediately after graduation from SMU, and subsequently joined the Bank of Tokyo-Mitsubishi UFJ in Singapore. I worked for a few years before enrolling myself at Tsinghua University in Beijing, China, on the CSC scholarship.
Whilst in Beijing, I worked part-time as an English teacher. It was then that I realised that I enjoyed teaching English. I took up the TESOL and TEFL courses, and was eventually certified as a TESOL and TEFL teacher.
After returning to Laos from Tsinghua University, I worked as a consultant for a local private company. During my free time, I worked as a part-time English teacher, teaching evening and weekend classes. However, I did not particularly like the curriculum, and also found that some well-known English centres were charging tuition fees that were quite unaffordable to ordinary Laotians. These English centres existed only with pure business objectives in mind. That was when I decided to form the Yaonoy Center as a social enterprise to provide access to good-quality English and Chinese courses at affordable rates. For some, however, even these fees proved unaffordable. So for these students, I decided to give scholarships if they expressed an interest to learn. I sited Yaonoy Center at my house, and converted the basement and first floor of the three-storey building into three classrooms.
Yaonoy Center was set up out of my passion for teaching, and my desire to contribute in solving some social issues. I still work full-time at KP Company Limited, a distribution company in Laos, as a General Manager.
You were an invited speaker for the TEDxLaneXangAve where you shared your philosophy in giving. Briefly tell us about this philosophy. What motivates you to continue giving back to the society?
In my talk, I shared about my philosophy in giving. I categorised the giving into three kinds - bad giving, good giving, and great giving.
Bad giving is when one gives without knowing why, and the giving might cause harm to the receiver. Good giving is when one gives and the impact of giving would only assist the person at that point of time, and would not be sustainable. The person receiving may never grow and be able to stand on his/her own feet. Great giving is the kind that is sustainable. Good examples are social enterprises. The crux of great giving is this - when one gives, one should envision positive results. If one does not have this mindset, one may not be driven and have the commitment to see the act of giving through to its fruition.
My philisophy is based on my own journey and experiences. I have learnt the hard way before I fully understood the term I call "Great Giving". Yaonoy Center is an example of great giving.
How did your SMU experience inside and outside the classroom prepared you for the outside world?
SMU has imparted in me analytical skills and a critical thinking mind-set. It has given me skills that make me relevant in the various roles I play – in the workplace and in running Yaonoy Centre. I may not quite remember all the theories that I learnt in the classroom, but SMU has taught me critical thinking that is invaluable in the workplace. I've also found the business ethics course useful to me in Laos. Further, the project work that accompanied each course module has taught me confidence, and the importance of teamwork. The skills learnt have proven beneficial to me in managing teams in my organisation and working with senior management both in and outside the organisation.
What advice would you give to SMU students embarking on their student journey at SMU?
SMU students are very bright academically, otherwise they would not have made it to SMU in the first place. But what I want to share with them is this - always have a compassionate heart and a sense of empathy no matter where one may go or how busy corporate life may be. There are many unfortunate people out there needing help. SMU has done it right, making community service a compulsory component of SMU education. I strongly encourage students to sign up for the many community service programmes on offer. Do not focus merely on achieving excellent grades!
Any life or career advice to fellow SMU alumni?
Come and explore opportunities in the CLMV (Cambodia, Laos, Myanmar, Vietnam) countries. There is an acute shortage of skilled manpower. SMU graduates seeking "excitement" in life should consider a career in these countries. Many of the businesses are family-owned, and the first generation owners need capable professionals to assist them in managing their businesses. Do not worry if your skillsets do not perfectly fit the jobs. With SMU's training in critical thinking and the ability of its graduates to adapt, they should excel doing business or contributing to the growth of businesses in the CLMV countries. All they need is to come with an open mind!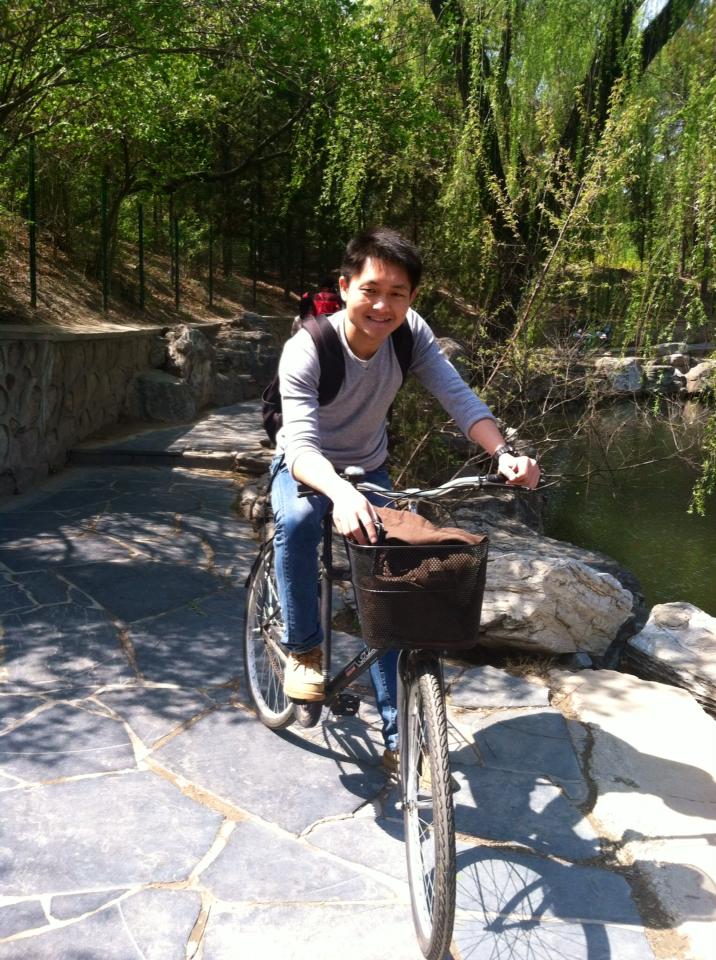 Last updated on 17 Aug 2017 .