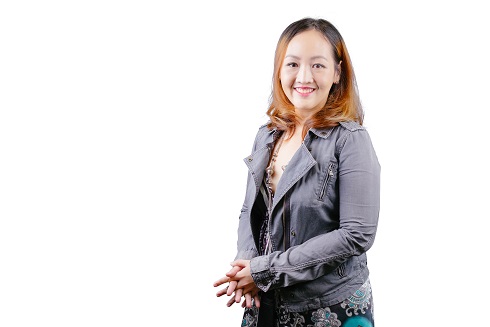 She almost gave up after a year into her family business, but with perseverance and a whole lot of courage, alumna Claire Ariela Shen (BSocSc 2009) vastly improved her family's business model and steered the firm to its next level. With a new store at Changi Airport's Terminal 4, Cooking Art Industries is looking to share Singapore with the world through their "kuehs" and other confectionery products. Find out how she overcame her challenges as an entrepreneur and a women leader.
You graduated from SMU with a Bachelor of Social Science in 2009. Share with us your career journey since then.
The job market wasn't especially rosy after my graduation, and after some indecision, I decided to join my family business doing marketing and sales. Unfortunately, there were some systemic problems beyond my control, so I left after a year to join a SME focusing on entrepreneurship education. A year later, my father gave me an ultimatum, "Come back, or we are selling"; a few big companies wanted to buy us out. The company, having the heritage of being the first Cookery and Bakery school in Singapore in the 1980s, and one that had seen Singapore through economic recessions, SARs, and many other tumultuous situations, it was a pity to have let it go – so I decided to rejoin them. I've been with the business since.
You are a second-generation family business owner and the director of Cooking Art Industries. Was it your career goal to take over and expand the family business? Tell us more about what you do.
My initial goal was quite simple - "Help the family in whatever way I can". A family business is like a sibling that grows up with you, so it was not new to me. We were involved in it much of our lives; it was where we spent our days …holidays and all!
My first order of business after I rejoined the firm was to plot a new vision. Prior to this, it was running on autopilot – simply churning up products and paying bills, without a vision of where we were going. I sat my parents down and asked "What is the vision for our firm, our mission, and our values"? For a small business which hadn't changed for years, it came to them like a bolt from the blue. It took a while to convince them beyond their initial reply, "to make money, lah!" With patience, I was able to convince them about the need for strategies and processes. Once my parents agreed, the next phase was convincing the staff, many of whom were twice my age, and getting them behind me.
There were many painful changes initially - going to various departments to make operational and process changes, building the trust and respect of staff, and forming a "strong team" to take the company forward. The older staff tested me. It took courage, hard work, divine wisdom, and a whole lot of humility, to win their trust.
Many things have changed since then. We came up with a vision statement - to make quality heritage products aimed at preserving and celebrating our heritage. Our staff view themselves now as cultural ambassadors and partners. Our mission is to share Singapore with the world - through our kuehs and other confectionary products. Our new store at Changi Terminal 4 hopes to do just that!
What were the challenges faced when you started taking over to manage the family business? How did you overcome them?
There were many challenges such as moving our factory three times in six months; facing a personal crisis; undergoing a major surgery, dealing with our first (unexpected) legal tussle; and almost losing a loved one, all within a span of four years. Now looking back, what happened has made me stronger. I am thankful that my team stayed with me throughout the journey; I didn't lose a single staff. Now every wall, tile, electrical line, and light switch in the factory is carefully thought out by a dedicated staff team (five women below the age of 30, in fact!). No one can take that from us.
The business environment today has changed since the 1980s when your family business started. Tell us more about what you've done to bring your business to the next level.
I must admit that when I first joined the firm, I was quite disillusioned. The food processes were not up to par, there were many old staff with different ways of doing things, and newbies who were there just to draw a salary.
When I rejoined the company again, I decided that things would have to change. I sat down with my parents, my sister, and my team, and shared with them my vision – that nonya kueh manufacturing was not a sunset industry; that it was part of our Singaporean identity, and what needed to be done was to rebrand, to make our products more appealing to a new generation of consumers. Since then, much has happened. Over the past seven years, we have improved our systems, processes and food safety standards. We have moved from a "grade C" factory to one that is UKAS (an international UK-accredited standard) ISO22000 certified. We were one of the first companies to sign the Singapore Packaging Agreement. We received a Singapore Packaging award for sustainability; as well as another for design. We also joined the Singapore Standards working group to to set up standards for food waste reduction. Last year, we also teamed with other industry experts and pioneers to launch the world's first kueh-pairing classes (paired with coffees, teas, and cocktails!). .
What are the future plans for Cooking Art Industries? Any chance to expand your business to other countries?
We are currently tweaking our business model to move with the times. Even though our industry is labour-intensive, technology still plays a role; we are using data analytics and automation to improve our processes. Through our new Changi Terminal 4 store, we hope to share the uniqueness of Singapore with our platters of kuehs or local cookies which travellers can bring with them on flights, We hope our heritage products will also help overseas Singaporeans chase away their homesickness.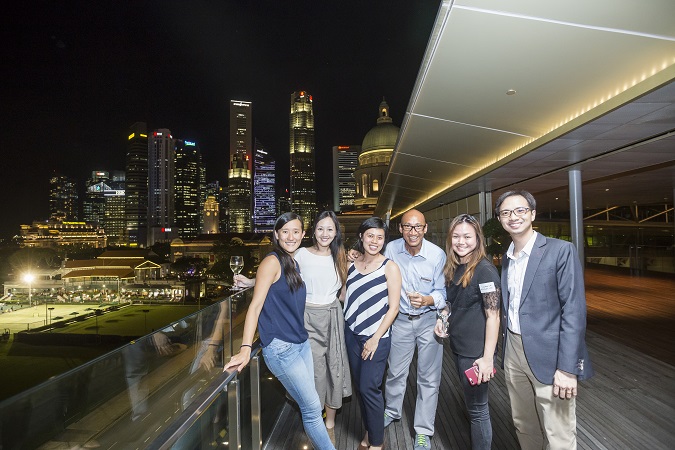 Claire (second from left) at the SMU Industry Night for Alumni Entrepreneurs on 5th April 2017.
What are the highs and lows that you have experienced during your entrepreneurship journey? What motivates you to continue down this entrepreneurial path?
The highs have definitely been my staff and what we have been able to accomplish together. Hearing our customers expressing their appreciation, how our products have made a difference to their gatherings, have given us joy. They have been a source of inspiration to come up with even better quality products.
There have been challenges; but they are necessary in building a strong and resilient team, so I wouldn't consider them lows. My lows are when my staff, who are important to me, experience grief or struggle with unwise life choices. I consider their well-being and their personal growth my responsibilities.
What do you consider are important traits entrepreneurs should possess to be successful?
There are many, but some which I view as important for entrepreneurs are: Humility, Teachability, Courage and Compassion.
What advice will you give to students and alumni thinking of taking the entrepreneurship road (such as the types of business to enter into, selection of partners, etc)?
Be humble and do not be afraid to seek counsel. If you believe enough in something, be courageous and persistently pursue it.
I borrow strength from Theodore Roosevelt's 1910 speech: "It is not the critic who counts; not the man who points out how the strong man stumbles, or where the doer of deeds could have done them better. The credit belongs to the man who is actually in the arena, whose face is marred by dust and sweat and blood; who strives valiantly; who errs, who comes short again and again, because there is no effort without error and shortcoming; but who does actually strive to do the deeds; who knows great enthusiasms, the great devotions; who spends himself in a worthy cause; who at the best knows in the end the triumph of high achievement, and who at the worst, if he fails, at least fails while daring greatly, so that his place shall never be with those cold and timid souls who neither know victory nor defeat."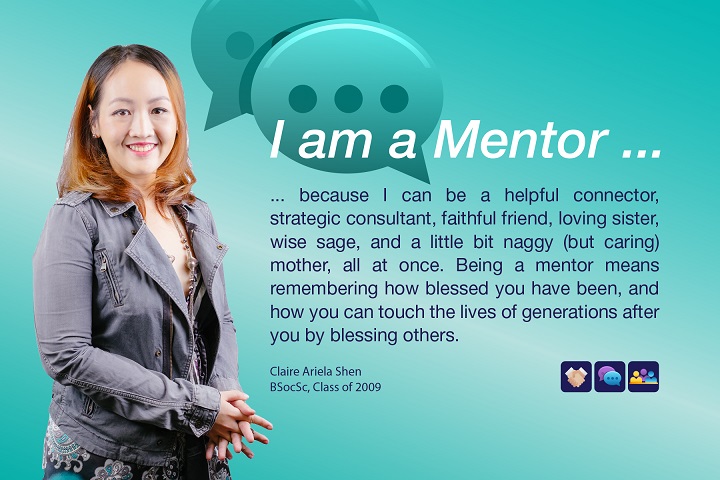 You are an Alumni Mentor as well as a member of the Business Families Alumni Group and the SMUpreneurs (SMU Entrepreneurs Alumni Group). How do you juggle work and volunteerism? What makes you want to give back to SMU?
I believe that time is for one to manage. Making time is a choice, and if one believes in the value of something, one will find time for it. I met many inspirational professors and office leaders during my SMU years that were as mentors to me too. They went beyond their administrative and academic duties to invest time in my growth personally and professionally. Becoming an SMU mentor is simply a reflection of the values that I have learned from them.
Being a mentor since 2012 has been very meaningful for me. I have walked each of them through so many life phases – from struggling with school, depression, and personal issues, to family crises…it has been a very humbling journey. I recently met up with one mentee, and realised how our conversations have changed over the years - from discussing school and internship, to talking about "real world" workplace and personal issues.
Spending time with Business Families and other professional groups to encourage one another in our work, as well as being a mentor, is a two-way growth process. I value these communications as they helped me learn and grow. It takes time away from my work, but they have added a lot more to my life.
You are a recipient of SMU Rising Star award in 2015 and a role model as a women leader. What do you think are the challenges women leaders face? What advice would you give to the generation of women behind you?
Gender inequality is still quite apparent in certain industries which are historically the "domains of the male species".
My personal response is not to waste time and energy fussing over it. If one wishes to be a leader, one must be confident and courageous in the role. Get in the arena and prove your worth, whether you're male or female, and respect will follow.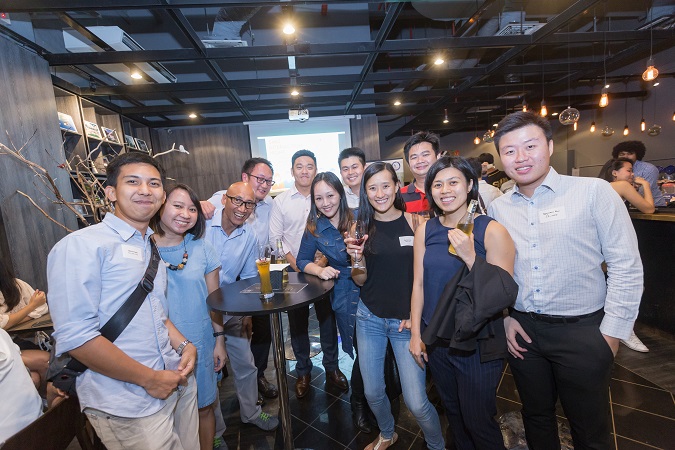 Claire (sixth from left) at the SMU Interaction Night for Past FTB/FOC Organisers and Facilitators on 1st June 2017.
Last updated on 19 Sep 2017 .