We took some time out to chat with Nicholas Wong, whom not only has a busy career in a leading European bank and a lively family life - especially with a recent new addition baby number three, he leads SMU Alumni Association as Vice President. His portfolio includes managing the organisation's marketing programme, IT as well as strategic initiatives and liaisons with external parties.
Nicholas, you have an immensely hectic career and a busy family life. What drove you to volunteer for the SMU Alumni Association?
For me, life has more meaning when I get involved in matters which I believe in. SMU has given me so much - a well-rounded education which launched my career (ok, no honours, but lots of outside classroom experiences to make my resume look good!), my beautiful wife (who has the highest honours as the Class of 2007 Valedictorian), and as a result, our three wonderful children. Volunteering my time for the SMUAA is just a small way for me to give something back.
I was also inspired by the drive and energy of the other Exco members, many of whom are my good friends from university days. Together, we just hope we can be a team that does SMUAA proud!
If you could have a picture-perfect blue sky vision for SMUAA, what would it look like?
It would be this - that EVERY SMU graduate knows that he or she has a network of fellow graduates to turn to, to draw inspirations from, and to contribute to. Every single one of us has a story to tell, a lesson to learn or a gift to share. And collectively, we can make our presence felt as a premier alumni association... 'With our powers combined', we are a force to be reckoned with!
What can we look forward to as SMU alumni and SMUAA members down the road, or in the coming months?
We are working hard to create various opportunities and platforms to better engage our fellow graduates. But we can only put the systems in place, ultimately, we hope that our alumni members will leverage on these opportunities to create meaningful and exciting experiences for themselves. On our part, we will wreck our brains to make the opportunities as accessible and relevant as we possibly can. As the saying goes, 'You can lead a horse to water, but you can't make it drink.'
Finally, back to you. You have an amazing family (family comes first!), career and active social life including SMUAA. Can you please share with us your secret: how do you do it all?
Faith, hope and love! Faith that I can do it, Hope that it is true, and Love for what I do!
=========================
About Wong Pui Meng, Nicholas (BAcc, 2007)
Having made it out alive of the recent financial crisis in the investment management industry, Nicholas is a survivor. He has survived company takeovers, poachers and a myriad of bosses from all over the world. He is currently an institutional salesman for a leading investment manager. A founding member and former President of the SMU Aquatic Sharks, Nicholas joined the SMUAA Exco hoping to give back what SMU has given him; an opportunity to be different and to make a difference. He is still willing to go the extra mile and to do what it takes to best be of service! Nicholas is well-trained in the art of multi-tasking. After two years, three kids including a week-old baby (CONGRATS Alvina and Nicholas!), he has mastered the art of juggling various tasks at one shot. He can expertly change the diaper of a struggling infant while entertaining a toddler with stories of Mr Tree at the same time. On his YouTube account, Pocoyo and Peppa Pig are his most watched videos.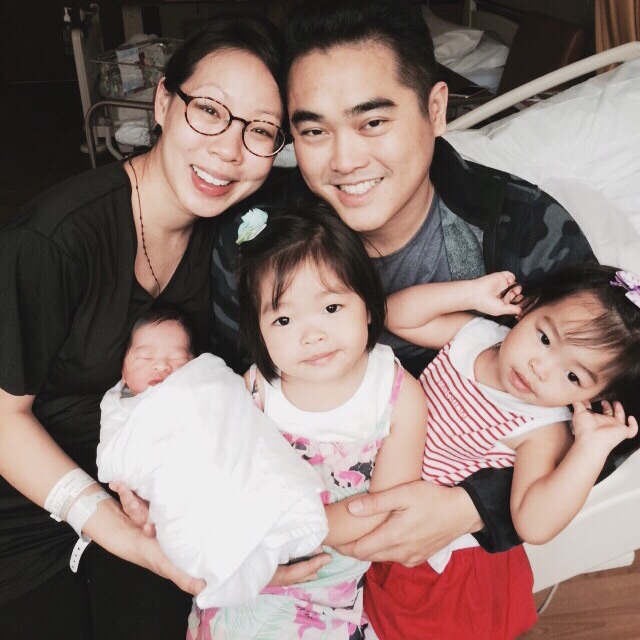 Nicholas with wife Alvina Teh, (BBM 2007) and his three children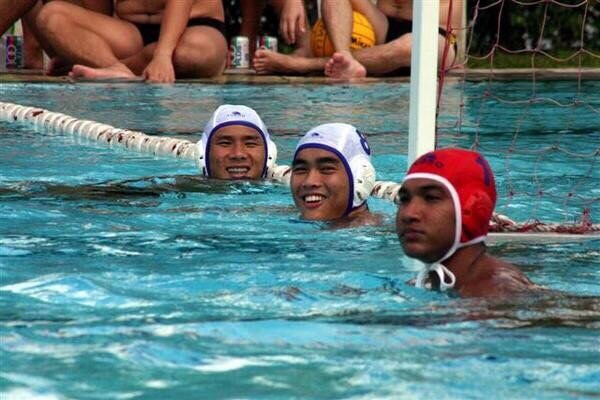 Nicholas (center), during his water-polo days in SMU Aquatic Sharks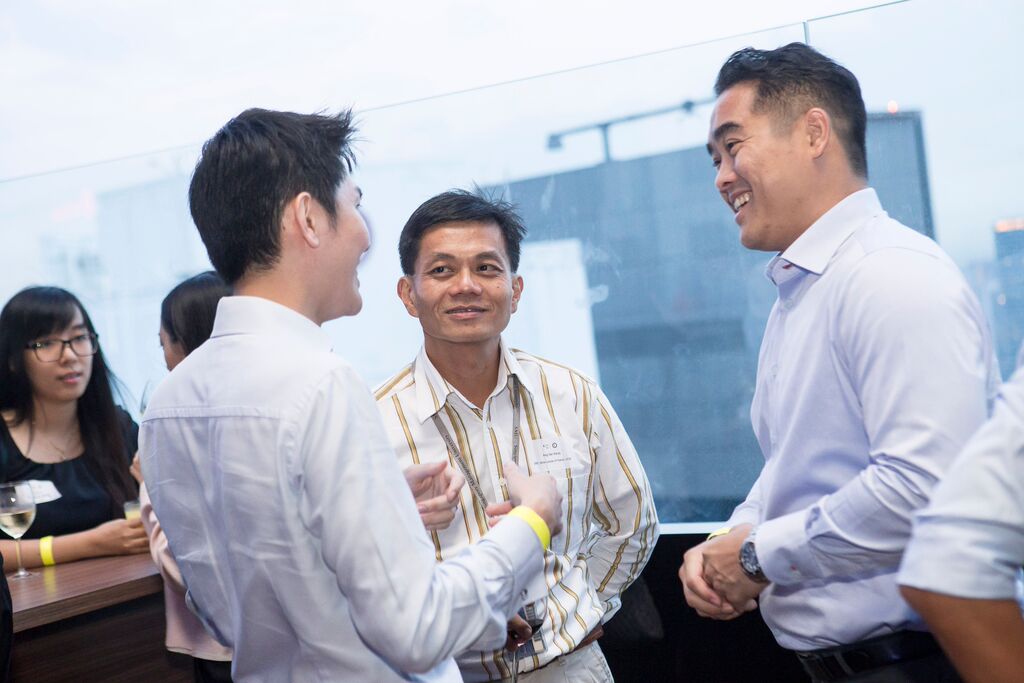 Nicholas (far right), networking at a recent SMU Industry Night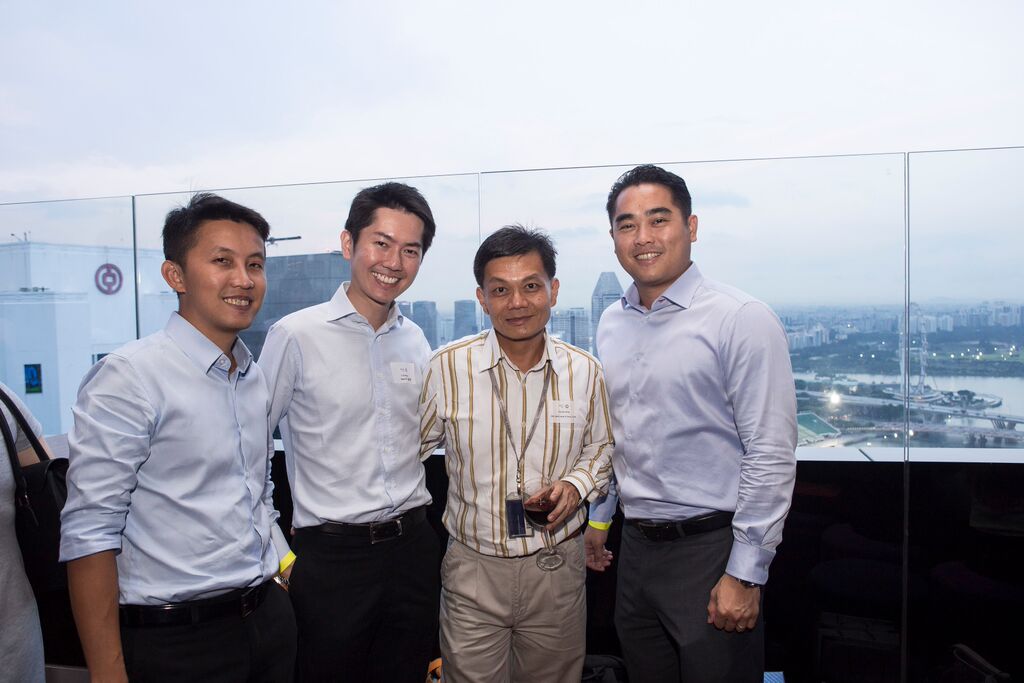 Nicholas (far right), with fellow alumni and faculty at a recent SMU Industry Night
Last updated on 17 May 2016 .