After graduating from SMU in 2005, alumnus Quek Fu Jin has been busy contributing back to the University with his involvement in the SMUAA Exco, the founding of the Real Estate and Alternative Investment (REAI) Alumni Group, and helping his former Professor by mentoring students at LKCSB. SMU Office of Alumni Relations catches up with Fu Jin as he shares his experiences, plans for the REAI Alumni Group and his joy of being a new father.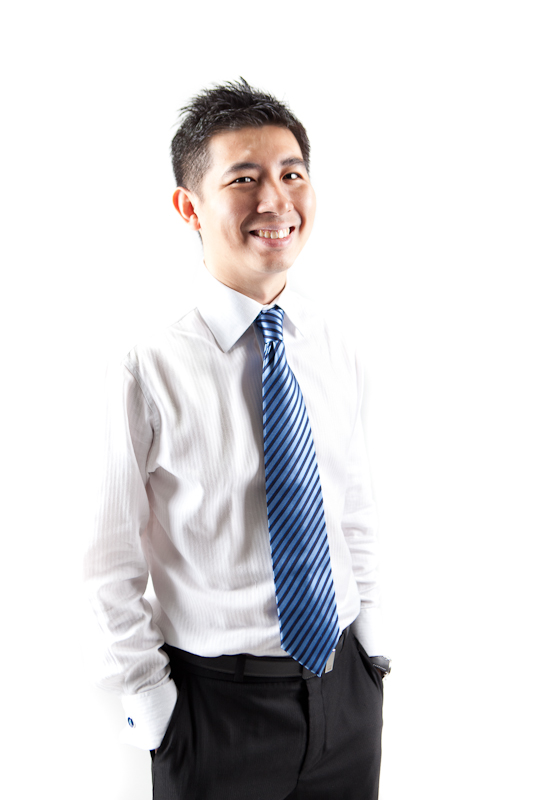 You initiated the forming of the Real Estate and Alternative Investment (REAI) Alumni Group, what prompted you to do that?
For myself, I have been involved in SMUAA Exco from 2007 to 2012. It has always been a passion of mine to bring people together and form communities. When I stepped down from the SMUAA Exco, I felt that I wanted to allow the next generation of alumni to develop SMUAA. At the same time, I had been working for my current company which is a real estate investment firm for some years already. During that period, I had attended a number of real estate networking events. At one of those events, I met two of my fellow SMU Alumni who also were working for real estate companies. That got me thinking that we should form an Alumni Group as the real estate industry has never seemed to be a popular segment of choice for SMU graduates. This was so that we would have a support group for those of us who were in this industry as well as to help create awareness of the real estate investment world for SMU students and alumni. Furthermore, with myself being a CAIA charter holder, it also dawned on me that we should include friends in the Alternative Investment industry. Thus came about our forming of the REAI AG.
How is the Alumni Group coming along? Any exciting plans ahead for the Group?
It has been an exciting journey for us in the REAI AG - from the formation of the AG with a handful of members pooling for support from our peers in the industry and SMU, to where we are today. Presently we have a following of approximately 40 to 50 members in our AG who are either working in real estate or have simply expressed strong interest to find out more about real estate investing. Everyone is very friendly and helpful in sharing ideas on investing as well as the real estate market in general.
We regularly hold networking drinks once every quarter as much as possible. We started a speaker series much alike to the fireside chats series run by SMUAA. This series comprises sharing sessions by senior persons in the real estate industry. So far, we had speakers like Rod Leaver, CEO of Lend Lease Asia, and Teo Yung Fung, Head of Alternatives and real estate at NTUC Income and we were very grateful to them for taking time out of their schedule to share with us. We would very much like to also make this speaker series a more regular event. We are a very open group and we feel that our events should cater to all alumni who are interested to join. That being said, we also appreciate more alumni to formally express interest to join our AG so that we can get more support from SMU to do much more for them.
We are also working on getting real estate researchers and consultants to provide greater insights on real estate investing for individuals as well. We also want to arrange for some real estate firms to share more about career opportunities that they have for our alumni. Ideas are aplenty but resources are limited. Hopefully we can do more with more alumni coming forward to help us with the organising and all.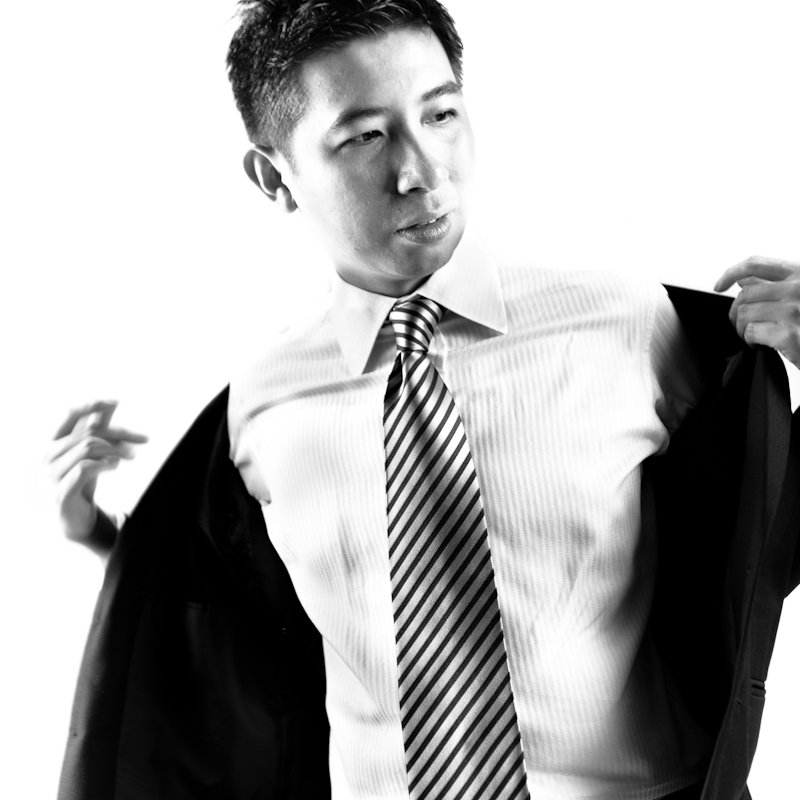 What you are doing now in your career and how has your SMU experience prepared you for it?
Presently I am a Director of Client Relations at ZACD Capital Pte Ltd, a real estate investment and development company. I am in charge of fundraising and business development activities for the company. It has been an wonderful journey for me as the company has grown so much in the last six years with many successes and challenges along the way. Being a small firm means that we have to cover more responsibilities above and beyond our normal duties. Coming from SMU and being part of the earlier graduating batches, SMU has given me much of the "Can-do" attitude which I bring to my work everyday. Having to be dynamic and creatively think out of the box to resolve business challenges are part of my daily routine. These are just some of the many career skills which I have gained from my experience in SMU.
Heard that you just became a father, congratulations! How's fatherhood been for you?
Fatherhood has been simply amazing! Whilst there are some sleepless nights and endless days of taking care of the baby, nothing compares to the magical journey of watching your child grow from a newborn infant to a toddler and beyond. It is something precious and an exclusive privilege reserved only for those who choose to become parents. To try to describe it further is kind of beyond words for me.
I understand that you are also helping your former Professor by coaching current students? Please tell us more about it!
A few years ago I reconnected with Professor Patrick Loh who used to teach me Gene Cell, an extremely popular albeit very expensive module to bid for (as those of us who were in that era would know). We met up several times to share experiences and subsequently he mentioned that he was leading business study missions for senior SMU students and asked if I could share my work experience with them. I thought it was an interesting opportunity to give back to SMU and I jumped at it. It was definitely interesting to stand on the other side of the fence and be a mentor rather than a student. I guess the feedback was good because Prof Loh has invited me to speak for him on several occasions.
We are encouraged by active alumni such as yourself, who are contributing back to SMU with their time and expertise. Any words for fellow alumni and/or current students?
Life is a journey. We should never walk alone. By building a strong community (which takes time) we will one day definitely be able to stand on parallel with other top global business school alumni in terms of the value which we create for each other. The faster we work together to achieve this, the faster it will happen.
Last updated on 21 Feb 2017 .