When Colonel (NS) Jeff Chin Pak Chuen had an early retirement, he decided that lifelong learning was the way to go. With two Master degrees obtained during his career in the Singapore Armed Forces (SAF) under his belt, he was still in the quest for knowledge and learning. Jeff decided to take up the opportunity to go back to school again under the SMU Warriors Scholarship (SWS) programme.
Launched in January 2014, the SWS initiative provides retiring SAF personnel new skills and knowledge to expand their horizons and transit from their illustrious military careers to new work roles. The scholars can take up any one of the following SMU postgraduate degrees – the Executive Master of Business Administration (EMBA), Master of Business Administration (MBA), Master of Science in Innovation (MI), Master of Tri-Sector Collaboration (MTSC), and Master of Science in Wealth Management (MWM).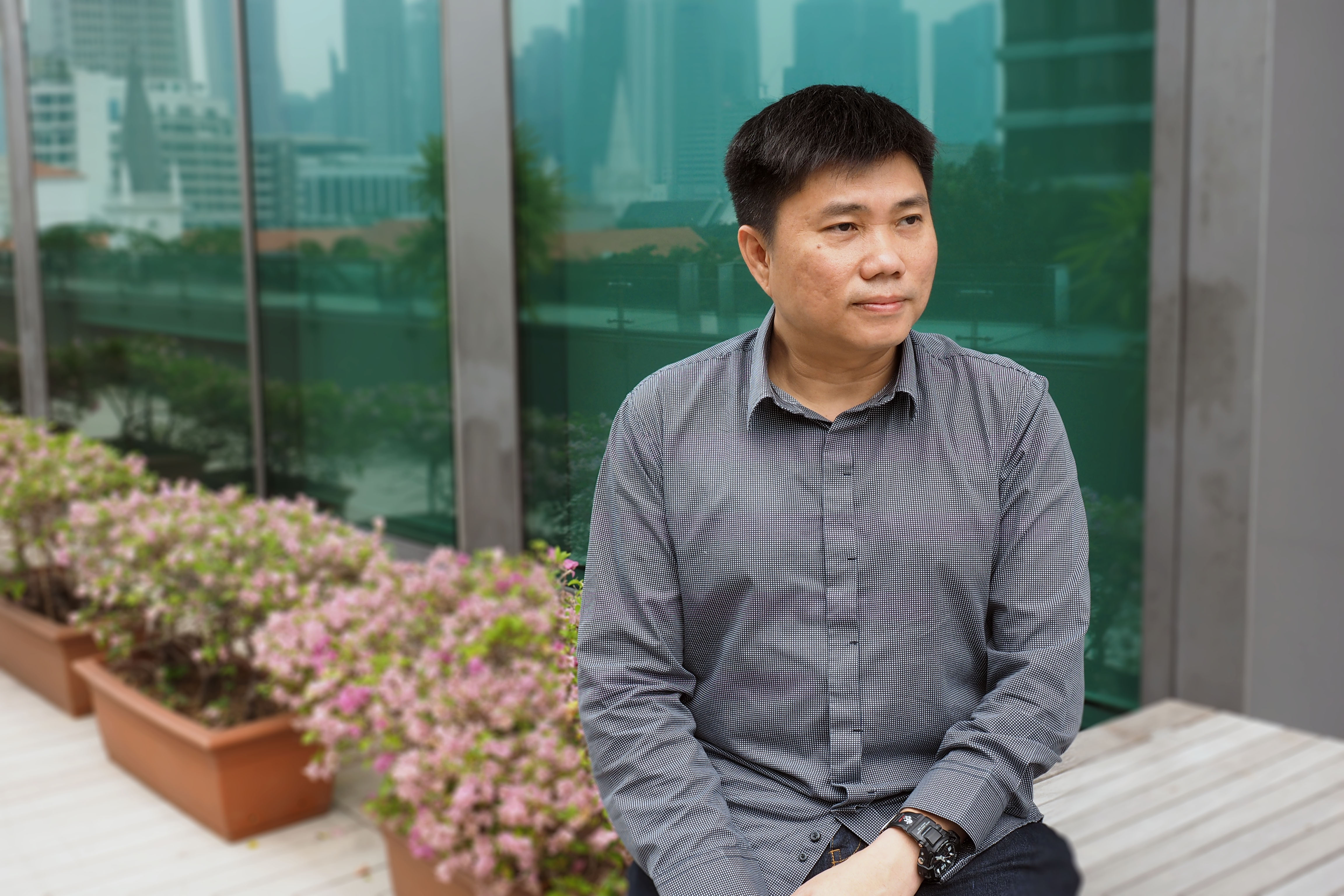 "The SAF has become more progressive in terms of taking care of its people. They made sure that throughout your career in SAF, you get opportunities to go for lifelong learning" said Jeff. On 15 July 2015, Jeff, together with nine of his former SAF colleagues, became the inaugural batch of SWS scholars to be conferred their postgraduate degrees.
Speaking about his experience studying in SMU, Jeff said, "The SMU experience was very good especially for us in the journey of transiting from the military back into the civilian world. You start to change your way of thinking and your lingo. That was how I got back in touch with society at large and with different generations of people – our youngest classmate was 20 years old and the oldest was over 50 years in age."
"We still keep in contact even after graduation and many of us are now based in various parts of the world" shared Jeff with the SMU Office of Alumni Relations (OAR). In fact, plans to form the MI Alumni Group is in the pipeline.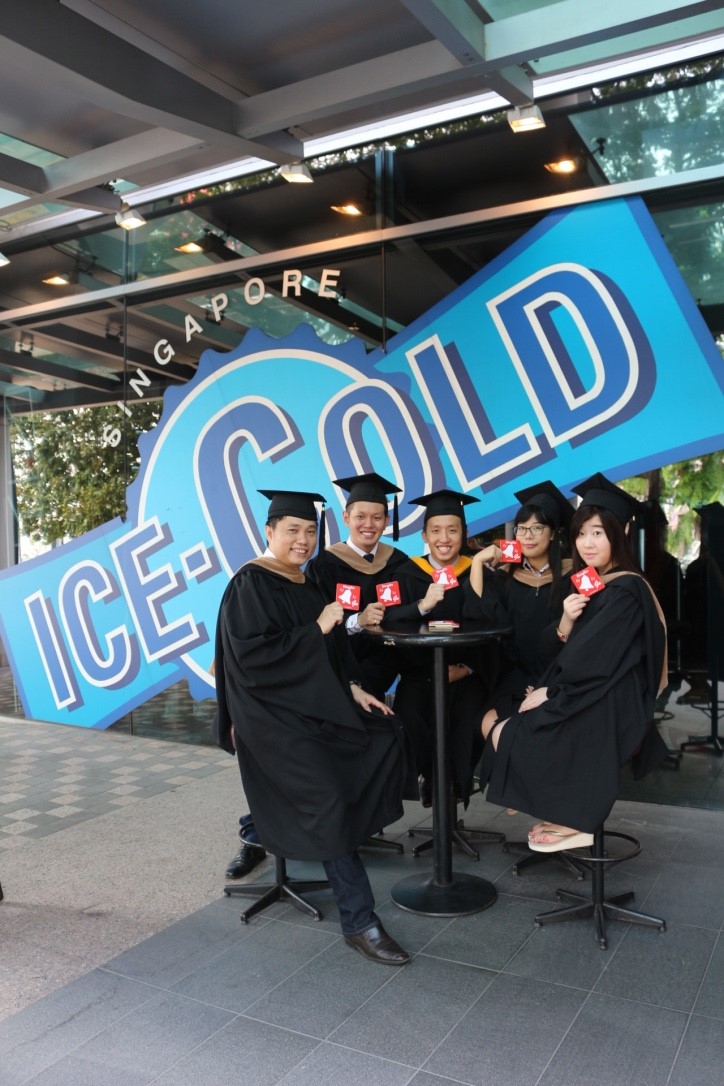 Jeff with his project mates for DingGo
Since graduation, Jeff has co-founded a technology start-up and is launching DingGo, a mobile application. "It started out as a project with classmates during the course of study. In fact, the original idea was about concert and movie tickets but after we consulted SMU's Institute of Innovation and Entrepreneurship (IIE), they suggested that we go into the Food and Beverage industry. Hence the idea was revamped to cater to the food and entertainment industries." The DingGo app provides "flash offers" and instantly connects customers with nearby restaurants for last-minute available seats or promotions. In March 2015, Jeff and his team won third place for this business idea in the Asia Venture Challenge - an Asia-wide business plan competition fostering entrepreneurial spirit.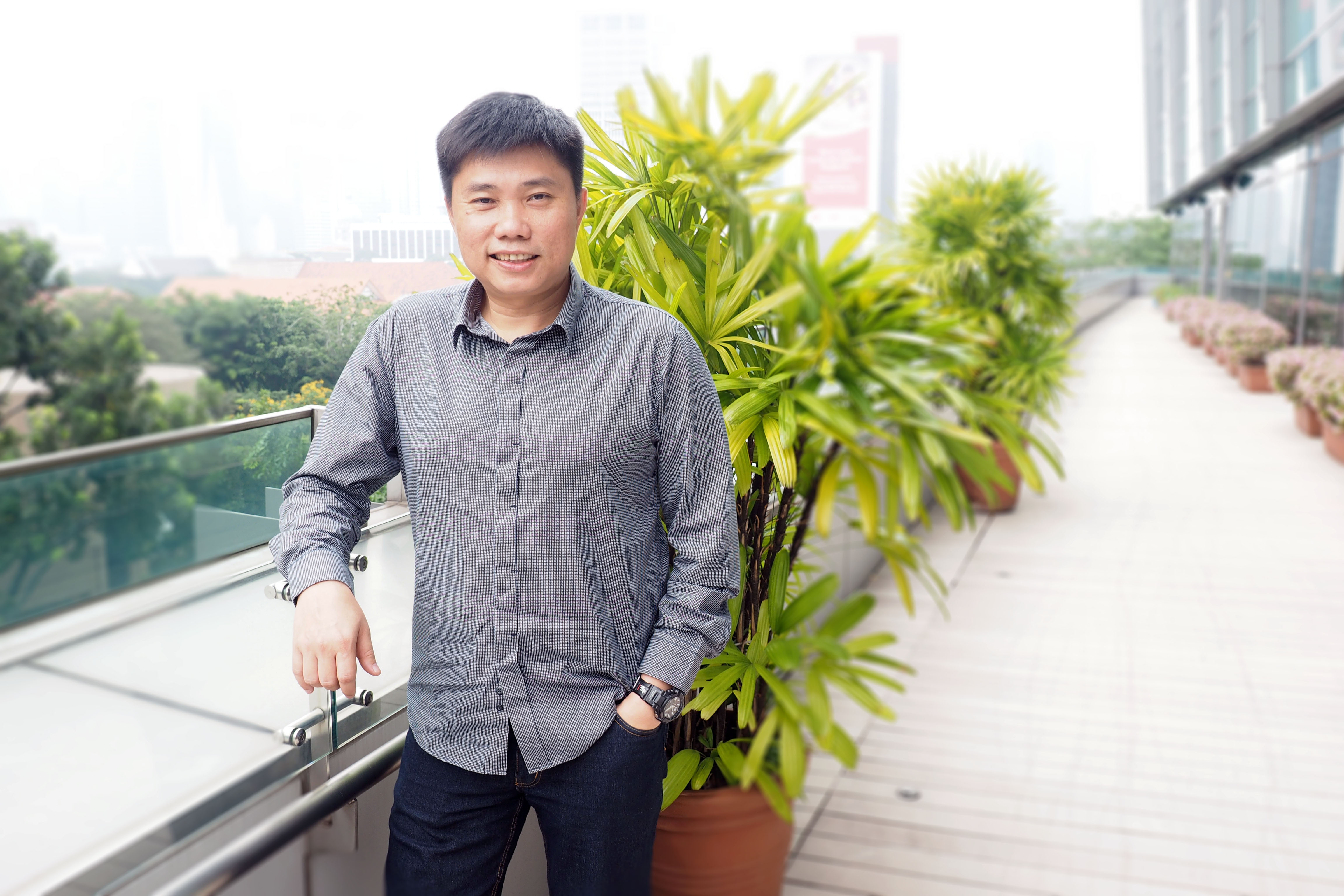 As newly minted SMU alumnus, Jeff commented, "I see value in alumni. One of the very useful alumni programmes is the Alumni Mentorship Programme. We mentored young officers when we were in SAF and the experience was beneficial for both mentor and mentees. I hope to contribute as an alumnus to share my experience and offer advice to SMU students."
Last updated on 13 Jun 2016 .